Perth Hp Laptop Repair Specialists
Computer Mechanics will be working on your computer within
2 hours or it's FREE!

Most repairs are completed within 24 hours (unless parts are required)

Perth Hp Laptop Repair Specialists
Hp Repairs Perth by Computer Mechanics
So you're in Perth and you've got a problem with an HP Pavilion, ProBook, Spectre or Envy notebook. Or maybe an All-in-One (AIO). There is no official service centre here; all Australia service inquiries go to the Indian call centre.
If you'd prefer a rapid turnaround and manageable costs, this is where our workshop, Computer Mechanics, comes in. Let us know if it's urgent! We've been fixing HP laptop repairs and before that HP desktop PCs for about a million years. We cover almost the whole range; from the budget level Envy to the Pavilions, the EliteBook and the ZBook. Apparently, there is nothing you can't add to the word 'book'.
Software-wise, there is less need for virus and malware removal these days, but we are constantly helping people with Windows 10 upgrades. Some of these are not installing automatically and need manual attention. Can be a bit complicated.
When your laptop's having hardware problems, e.g. coffee, water, or wine spilt on the keyboard or your battery has died – you're better off dealing with a West Australian service centre – we're in Perth, close to the city. Save yourself the time calling HP – your warranty does not cover accidental damage.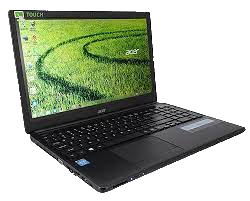 We're an actual workshop, with technicians that answer the phone. For almost every hardware problem you need to open the laptop to solve the issue. Broken hinges for example: The HPs are not hinged at just one point; they usually have three attachment points on each side. Often they break at more than one place. These problems often make a laptop unusable and they are often quite complex to fix.
We hold quite a lot of stock of common HP parts – screens in particular – and in these cases can turn around the job in less than a day. Other times we need to get replacement parts from the HP warehouse in Melbourne.
Just drop off your HP at the workshop. We'll quote beforehand over the phone if we can.
Apart from screen replacements keyboard and power supplies are common. Power adapters and batteries are also frequent issues. Laptop batteries are now cheap and generally easy to replace. Important reassuring message: just because your computer is not booting (turning on) does not mean you've lost data. Almost all power issues can be fixed – a lot of the time it's battery-related and some of the time it just needs an hour or two troubleshooting.
The other thing that's a quick fix is broken power connectors the ends of cables and cords are always breaking off. Older units with broken CD or DVD drives; we can still repair or replace these.
We're happy to quote and for parts replacements and your cost estimate will be reliable. Where the repair involves troubleshooting a problem we may need to quote you a range. Obviously, the cost depends on how much time is involved. The good news is that for HPs, parts turnaround is pretty quick.
It's worth mentioning memory upgrades. More RAM can help speed up a slow laptop but a proper clean-out will make a big difference too. RAM is not always the solution. If you're running Auto Cad or other graphics-intensive software on a normal HP you may need a dedicated graphics card or a driver update.
Upgrading your legacy hard drive with a new solid-state drive can deliver amazing speed improvements loading large files or booting up. Also solves the 'running out of space' problem.
If your notebook's in a dusty environment let us clean it out. Dust leads to overheating problems which can shorten your laptop's life expectancy.
Happy to quote on any out-of-warranty repairs – we're on 9325 1196.
HP is a registered trademark. Computer Mechanics makes no representation that it is associated with HP or is a licensed repair facility.